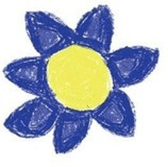 To all our MitoCure friends,
What an amazing 22 year run we had with our golf tournament. You have all been so generous with your time and financial support and have made this event a huge success over the years. Thanks to all of you, we have generated over
$2 million from this event and have provided very necessary support to the researchers working diligently to find a cure for these dreadful diseases.
Sandy and I wanted to let you know that this year will be our final golf event. While it is our last golf event, we remain steadfastly focused on continuing to raise as much money as we can for medical research. We have decided to begin a
new chapter and will be replacing the golf event with a different venue. We will be announcing the "new annual event" in September at our final golf tournament. The event will be as fun (maybe more!) as the golf event but will allow us to engage more non-golfers and people from the community. We hope that all of you including our very generous sponsors will continue to participate in our future events.
We hope you can join us this year for our golf event and close this chapter with a record year!
We look forward to seeing you all, Bill and Sandy Cunningham